Tips to keep you focused on your financial success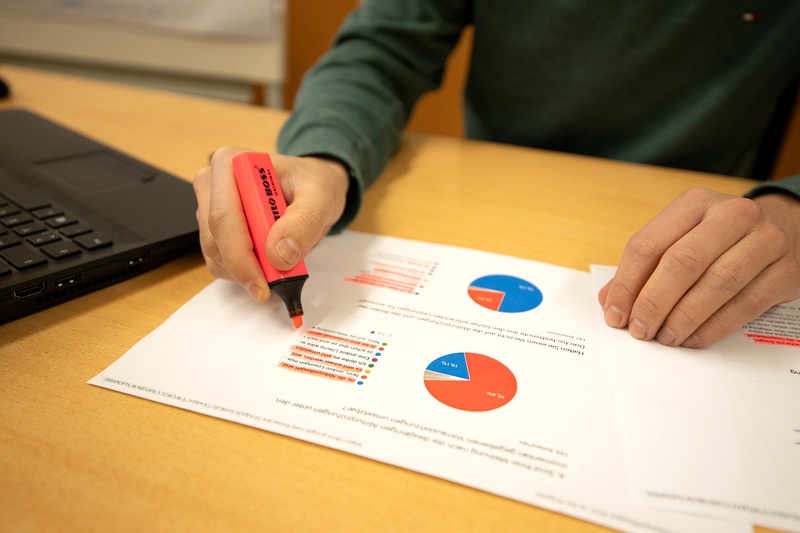 If you want to achieve any kind of success, your ability to set a financial goal for yourself is a very important aspect. Whether you want to retire comfortably, buy your dream home, or just go on vacation, you need to be able to set the right financial goal. Goals can be different. Sometimes you just have to focus on avoiding failure, which can ruin all your plans.
We have some tips for you to help you stick to your strategy.
1. Set small but achievable goals
Not everyone can easily answer the question, "What do you see yourself as in 10 years?" Planning for the long haul turns out to be very difficult and instead of immediately saving for a new home, set a simpler goal to start with. Start saving $10 a week, which will open up new prospects for you in the future.
Use different apps on your phone that will show you alerts in case you are spending more than you would like.
2. Know what it's for
Everyone needs to find intrinsic motivation for themselves. The ultimate goal shouldn't just be to have a lot of finances. You have to do something because you really want to do it. Know how to prioritize, and then the success of your financial goals will not be long in coming.
3. Goals must go along with your budget
If you want to achieve building an emergency fund, or strengthen your financial future, you must know how to work properly with your own budget.
If you can properly calculate how much money is coming in and how much you are spending, you will always be able to figure out how much money you are willing to set aside for your financial goal. A good budget is one that can change in time and be realistic.
Only half of Americans can solve an emergency problem that will require an extra thousand dollars. You can add $100 a month and then you create your own financial safety cushion for just 10 months.
4. Sharing
Do you want to be constantly mindful of your financial goals? Create a special bank account for them.

Perhaps you are saving for a certain car. Create a savings account with the name of that car. Also, if you're having a hard time saving extra money yourself, set up automatic deposits.
Not only will you not spend that money on trinkets, you'll always enjoy logging into that account and seeing that you're close to reaching your goal.
5. Quarterly Reviews
You don't have to go into your account every day and check how much money you have in it. It's not likely to be a big change, even if you check it once a week. At first, the slow pace can be frustrating and you might even consider giving up on the idea.
If you check your account once a quarter, it will give you a more objective measure of your performance. If anything, you can increase your deposit if you think you are lagging behind your desired performance.
6. Emotions should not get in your way
Huge numbers of Americans are stressed about money all the time. This often causes anxiety due to insecurity, fear of losing your savings, etc.

Every one of us has experienced such negative emotions at least once, and you should understand that they cause us to relate to money in different ways. You must learn to cope with such unpleasant situations.
Grief?
When we are upset, we become impatient and there is a noticeable increase in the amount of money we are willing to spend. There is no need to rush. Socializing with friends, a pet, and just spending time outdoors will help you a lot more than spending money on trinkets. After all, you still have to realize that you spent a lot of money after you buy it. If your problems are much more serious than the usual sadness, then try to seek help from a psychologist.
Sadness?
When you feel angry, you are willing to take serious risks and cannot calmly accept your mistakes. Try to work on your patience and don't rush to make an impulsive decision. Give yourself more space to think, or try to consult with someone.
Fear?
Fear prevents us from evaluating the situation soberly; we start to see risk where there is none. This leads us to make bad decisions. Consult with a financial advisor who will address your fears and allow you to be alert at all times, but not afraid to take action.
Was this article helpful?
2
Posted by:
👨 Adam N. Castillo